Wey Valley Summer Show – July 2018
We had a brilliant day out yesterday at Highbrook stables at the Wey Valley summer show. 17 horses/ponies and riders all behaved and performed amazingly under VERY hot conditions, you all did us very proud with how you all conducted yourselves and cared for your ponies.
We had lots of new combinations and young ponies with us, a huge congratulations to you all, you all rode beautifully and gained lots of experience. competing away form home is very nerve racking and the ponies behave differently so you should all be very proud of yourselves.
Now for the long list of results…
Showing classes:
In hand mountain and moorland
Sienna and Peanut 2nd
Paige and Rio 3rd
Katie and Caramac 4th
Ridden Cobs
Ellie and Onyx 4th
Ella and Sean 5th
Flo and Marley 6th
Riding Club Horse
Amelie and Albie 2nd
Tom and Hero 3rd
Jumping
Sienna and Nemo 3rd 30cm, 1st 40cm, 2nd 50cm and a super double clear with Peanut in 30cm.
Orla and Dinky 5th 30cm, 6th 40cm, 4th 50cm and 7th in fancy dress
Ellie and Onyx 3rd and 6th.
Lizzy and Rocky 1st 65cm and 2nd 70cm
Katie and Caramac 5th 70cm and 4th 80cm.
Paige and Rio 3rd 70cm and 2nd 80cm.
Paige and Cuso 1st 80cm, after an unlucky pole in the 90cm she decided to have a go at the 1m and came 1st! biggest class she's competed at before today was 80cm.
2 of our liveries we also on form toady with Sara and Bobby coming 1st in the 90cm and 4th in the 1m and Orla and Monkey 4th in the 90cm.
Congratulations to you all.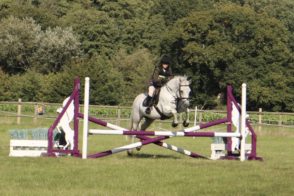 HAMPSHIRE HUNT TETRATHALON
Well done to Team G.E.C on the final stage of their Tetrathalon. To find out more and see the photos click here.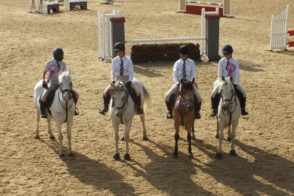 TEAM PONY CLUB JUMPING COMPETITION
What a wonderful day team Pony Club Show Jumping at Hickstead. To find out more and see the photos click here.